Welcome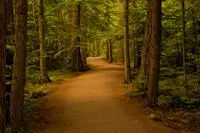 Thank you for visiting my site and allowing me to introduce you to my practice.
I received my Ph.D. in Clinical Psychology from the University of Waterloo in 1984 and am registered with the Ontario College of Psychologists. I have had a practice in clinical and health psychology in Mississauga since 1985. I worked in the mental health system at Trillium Health Centre for 23 years and continue to provide consultation to their community mental health programs. I have also provided psychological services within a family health team and am presently in full-time private practice.
I have worked with individuals experiencing many kinds of personal difficulties and/or mental health concerns. I have extensive experience treating people for a variety of mood and anxiety disorders, including depression, bipolar disorder, panic disorder, obsessive-compulsive disorder (OCD), and post-traumatic stress disorder (PTSD). Many clients have also sought help for relationship difficulties, life transitions, stress, or resolution of difficult experiences from the past. My health psychology practice has mostly focused on helping people adjust to illness and make lifestyle changes to improve health. I have also worked with special populations, such as veterans, police, and individuals who have had lap band surgery for weight loss.
Please call me for a consultation or for more information about how I might be able to assist you. If you would like to see some of the websites and articles I have been looking at lately, feel free to "like" me on Facebook: